aquarium base and detail
Custom trim and a cabinet for servicing below this aquarium make it a well-thought out centerpiece.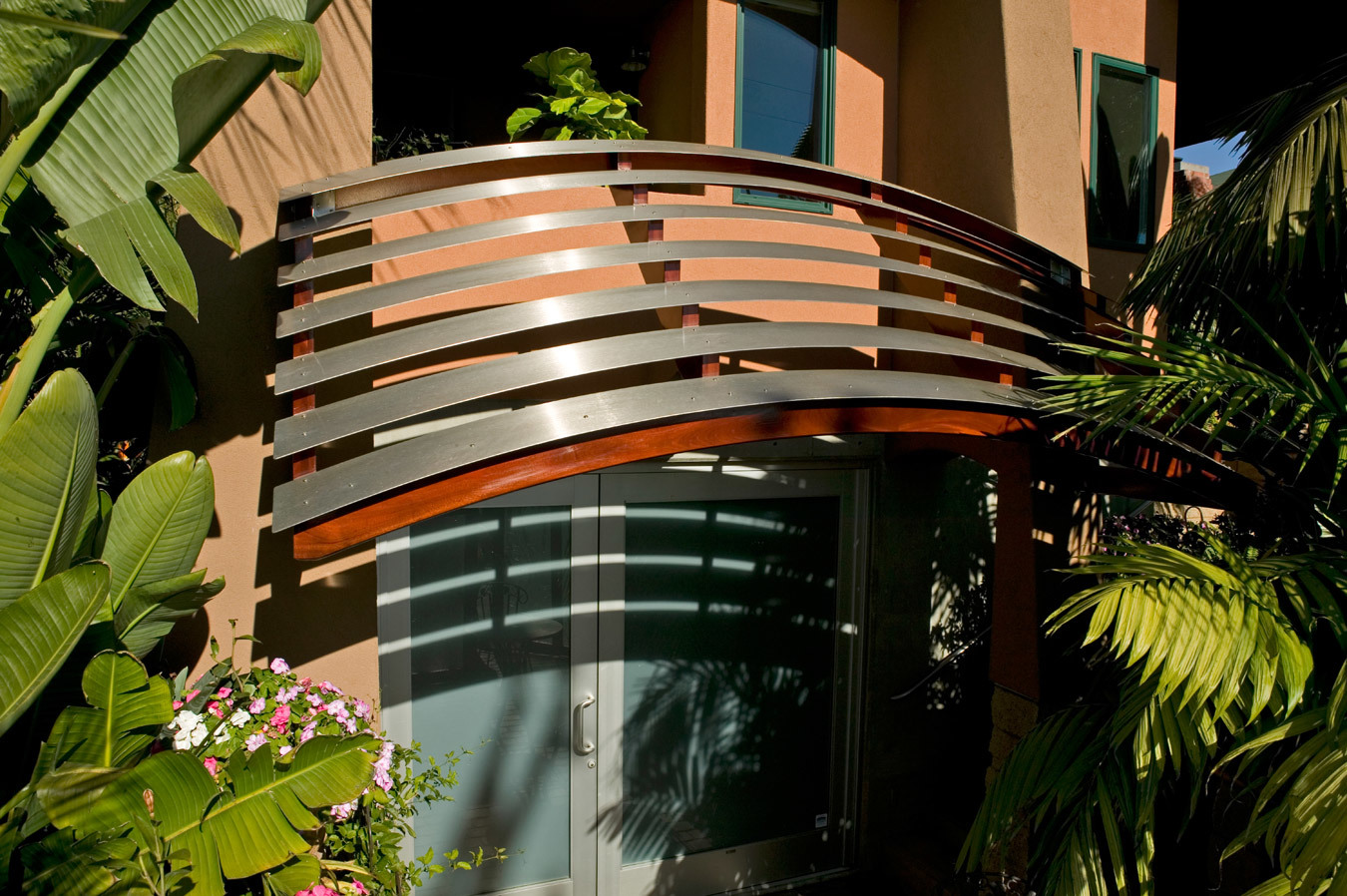 patio awning
Sculptural yet functional. This stainless steel awning creates interesting shade and shadows while also allowing for air circulation. Designed, engineered and installed by MZ3D.
patio awning
Underneath this awning is shade and an interestingl view. With proper annual care, solid mahogany and stainless will continue to be weatherproof and stunning for years to come.
patio awning
The red tones of mahogany coupled with stainless steel reflecting the light and tropical plants all around make for major curb appeal.
wengue bench
Small shelves on each end of this bench provide resting places for laptops, sculpture or a book. The inside of the bench is finished and smooth while the outside / underside shows the beauty of the raw, unfinished wood.