spalted beech table
This gorgeous wood is on full display in a solid kitchen / dining table.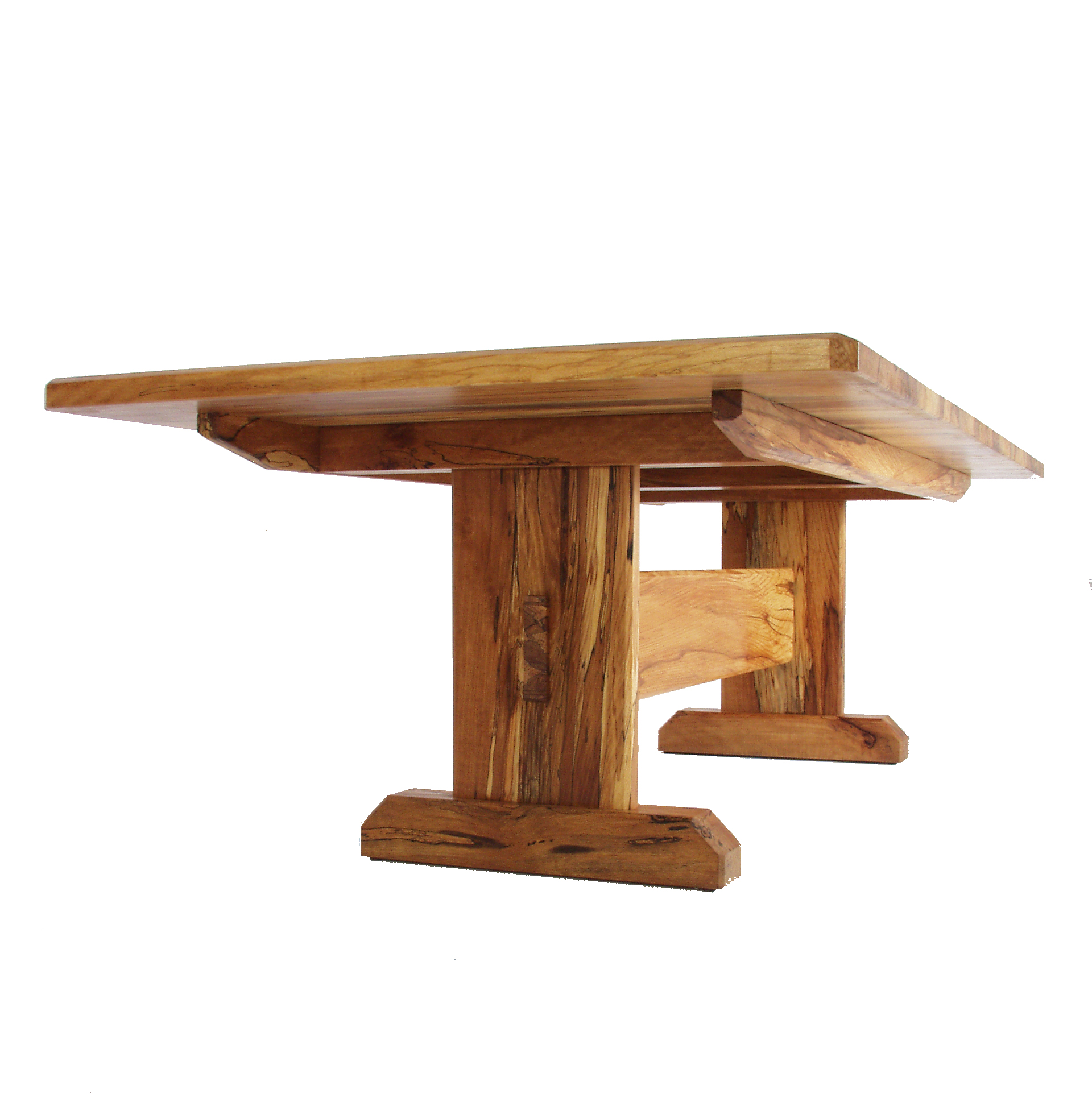 spalted beech table
From every angle, the table shows the beauty of this amazing wood.
recycled cedar table and bench
The wood for this striking pair came from a hot tub in Southern California! We gave it new life in a northern California patio.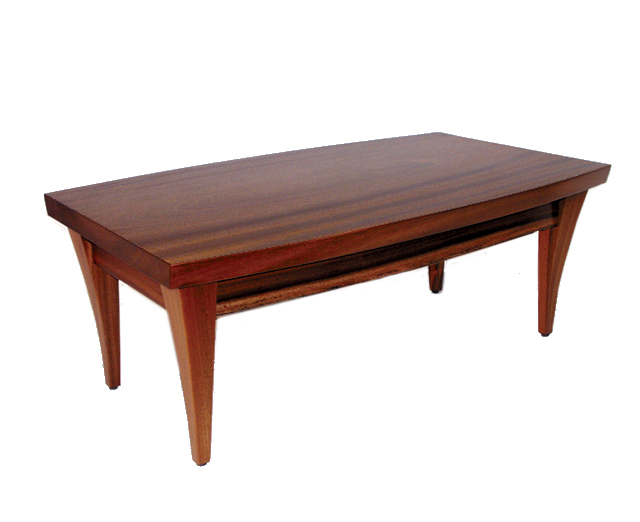 walnut coffee table
The slight curve of leg and edge at volume and weight to this sturdy but beautiful coffee table.
wengue trestle table
Stainless steel trestle bars combine with rich dark wengue for this dining table.
jatoba two-level coffee table
Part optical illusion, part real, the appearance of this coffee table has a thousand faces.
glass-top coffee table
Combining painted glass and stainless steel creates a silky smooth, elegant look for this coffee table.
lobby side table
Handsome zebra wood and stainless steel form elegant lines in this small side table.
wengue table trio
If you can lift it (wengue is a dense, intense wood from africa), you can combine these three pieces in endless combinations. Bench, tables, sculpture stands, display shelves...
walnut lotus table
Shapely walnut legs form a beautiful shape which is visible through the thick tempered glass top of this dining table.
fondue table
A table made for entertaining. Three wells in striking stainless steel base pedestals heat and cook a variety of foods for the ultimate party.
oak kitchen table
Oak with a stainless steel base combine to make a more contemporary table in a more traditional home.
teak patio table
With fully-automated height adjustment via remote control, this teak table is the ultimate in backyard entertaining.
bronze and glass coffee table
Lazy susan meets coffee table in this custom creation. Glass inset rotates to serve guests or reach items on other side. Bronze is enhanced with a rich patina of color.
rosewood dining table
Asian influenced detailing is visible in this generous dining table. A practical, yet beautiful silver textured laminate inset complete the piece.
walnut side table
Chrome and walnut come together for a small table with a big personality.
jatoba bedside table
This pair of bedside tables for a desert home are full of personality. Three squat legs and two levels make the small pieces sure-footed and useful.