MZ3D table detail
This view really shows off the details in both the table and the glass top.If textured glass is not your thing, we offer it in clear too
MZ3D dining chair in the vineyard
We took the opportunity while at Maurice Carrie Vineyards to show off our furniture next to the grapes. A perfect pairing!
MZ3d cask set
This unique set is perfect for wine tasting, game playing, or dining. The ample, upholstered chairs will keep you in comfort for hours.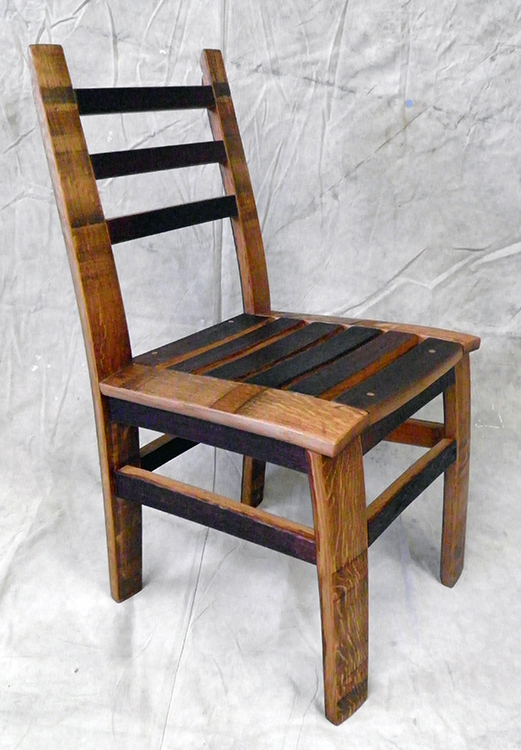 MZ3D wine barrel dining chair
The rich coloring from both inside and outside a wine barrel is on full display in this chair. Solid and aged to perfection!
MZ3D cask chair
Close up detail of handmade chair leg top, ultrasuede cushion and cask seat bed.
MZ3D wine barrel stool
Sensuous curves and saturated burgundy-brown color make this stool a great accent for your wine bar or kitchen counter.
MZ3D wine barrel bar stool
Detail of stool looking down.
MZ3D wine barrel coffee table
Rich combinations of dark and light pair with a base featuring the barrel bung hole.
MZ3D entryway wine barrel table
The delicate proportions of this table go well in a foyer, entryway or hallway.
MZ3D parquet table detail
Detail of table top showing the parquetry and custom mark from a wine barrel.
MZ3D square parquet table
A gentle curve on each side and an square shape top invite four friends to pull up a chair!
MZ3D rectangular parquet table
This richly colored table seats six people comfortably. Cheers!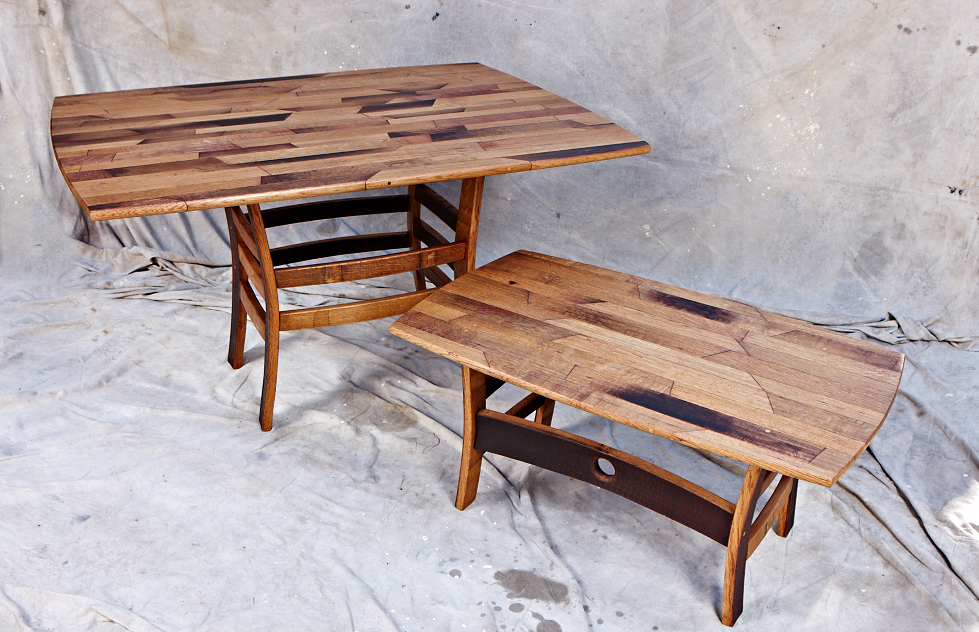 MZ3D parquet style wine barrel tables
From dining to coffee table to desk or bench, MZ3D has created a unique look with its parquet tables.